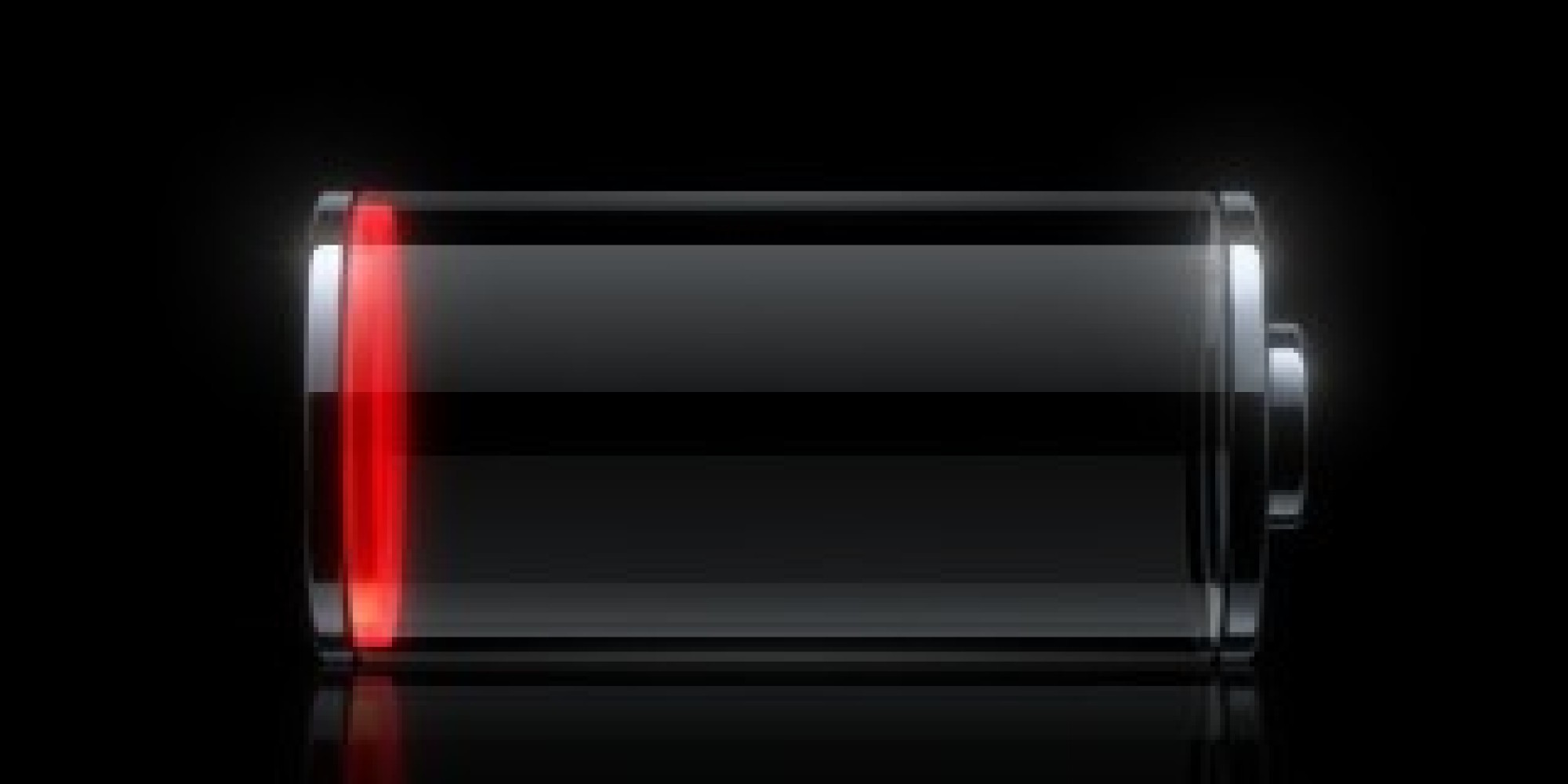 With so many features on iPhones, it can be hard to not use them down to the last second of their battery life. Just having a couple of Apps open at once can cause the battery to drain a lot faster, which is an unfortunate yet realistic side effect of this handy technology.
The good news is that with the hit of a few buttons you can have the problem fixed. Here are 7 reasons why your iPhone battery may be draining much quicker than you would like for it to.
1.) Your Screen is Too Bright
The brightness of iPhone screens can be turned extremely bright. While this may be of convenience to many people, it can cause your battery to inconveniently drain at at faster rate than it would if your screen brightness was set at half the amount.
The original setting begins somewhere in the middle and the only way to turn the brightness up is if you do it yourself. If you have never messed with this feature, it more than likely won't be a contributing factor to your iPhone's fast decrease in battery life.
2.) You Have Too Many Apps Running At Once
It's not hard at all to exit out of an app without forgetting to close it out all together so that it won't continue to run in the background.
To stop apps and other pages from running in the background, push the home button twice and then swipe upwards to make them go away.
3.) You Aren't Utilizing Airplane Mode
Most people think that airplane mode is limited to traveling, but anyone can use the feature to extend the life of their iPhone.
When you have no use of being connected to a cellular network say at night time, turn on airplane mode to make your battery last longer. Just remember that you cannot make or receive calls or send messages while airplane mode is on.
4.) You Have Background App Refreshing Turned On
Background app refresh is one of the biggest battery drainers, and is automatically turned on when you first acquire your new iPhone.
This feature automatically updates your apps for you so that you don't have to manually go into the app store and do it yourself, so the next time you visit an app after a recent update, it will have already been done.
5.) Your Local Services Aren't Being Limited
Local services are another feature of the iPhone that automatically comes turned on. At this point, each app you use that requests your location has to consistently update and ping the data each time you move to a different location.
Turning this feature off will make you iPhone battery have to work as hard. To turn off local services or adjust which apps you want to know your location, simply go to settings and then privacy.
6.) You Have Too Many Apps Downloaded
Somes apps can take up a ton of space, Facebook being a big example. On top of that, having a lot of apps can eventually take up all of your space, and drain your battery's life even quicker.
As much as it may suck, decide which apps you can live without and do a thorough cleaning to make more room on your phone. The harder the apps have to work to keep running, the more life it will drain from your battery.
7.) Your Mailbox is Always Updating
When your mailbox is set to update whenever you receive new mail, the server has to go fetch the information and make the update which gives you a notification.
Turning this off will not only limit your updates to be seen when you manually log in to check your mail, but also drastically increase your iPhone's battery life.
When your battery begins to drain too much and will no longer hold a charge, the unfortunate time may have arrived for you to get a replacement battery. It's not recommend to perform any kind of DIY repairs to your iPhone due to it's complex technology, so finding a professional iPhone repair specialists near you maybe your best option.
Look for more reasons why your battery may be dying faster in a sequel to this post, coming to a computer screen near you soon.